Retro Chic: Incorporating 50s and 60s Styles into Your Wardrobe
The 1950s and 1960s were a time of great change in fashion, with new styles and…
The 1950s and 1960s were a time of great change in fashion, with new styles and trends emerging and leaving a lasting impact on fashion today. With the rise of youth culture and the influence of Hollywood, these decades saw the rise of iconic fashion moments that are still celebrated and emulated today.
This post will explore how to incorporate retro chic 1950s and 1960s styles into your wardrobe.
Get the Silhouette Right
One of the key elements of 1950s and 1960s fashion is the silhouette. The 1950s saw the rise of the hourglass figure, with cinched waists, full skirts, and fitted bodices. The 1960s, on the other hand, saw a shift towards a more relaxed, androgynous look, with shift dresses and straight leg pants.
To achieve a retro chic look, it's important to pay attention to the silhouette of the garments you're wearing. Try adding a vintage-inspired dress or skirt to your wardrobe and pair it with a tailored blazer or cardigan to achieve that hourglass shape.
Accessorize
Accessories are a great way to add a retro touch to any outfit. Scarves, statement jewelry, and handbags were all popular in the 1950s and 1960s. A scarf tied around your neck or hair can add a touch of elegance and femininity to any outfit.
Statement jewelry, such as chunky bracelets or oversized earrings, can add a pop of color and interest to a simple outfit. Invest in a high-quality handbag, such as a structured tote, to complete your retro chic look.
Additionally, adding a pair of cat-eye sunglasses or a pillbox hat can elevate your look and give you a true retro vibe. Vintage or vintage-inspired sunglasses and hats can be found at many vintage and secondhand stores, or online retailers. Keep an eye out for vintage-inspired pieces that will give you the retro look without the vintage price tag.
Another accessory to consider is gloves. In the 1950s and 60s, gloves were a must-have accessory and were often worn as a finishing touch to an outfit. You can find gloves in a variety of materials, such as leather, suede, or even cotton, and can add a touch of vintage elegance to any outfit.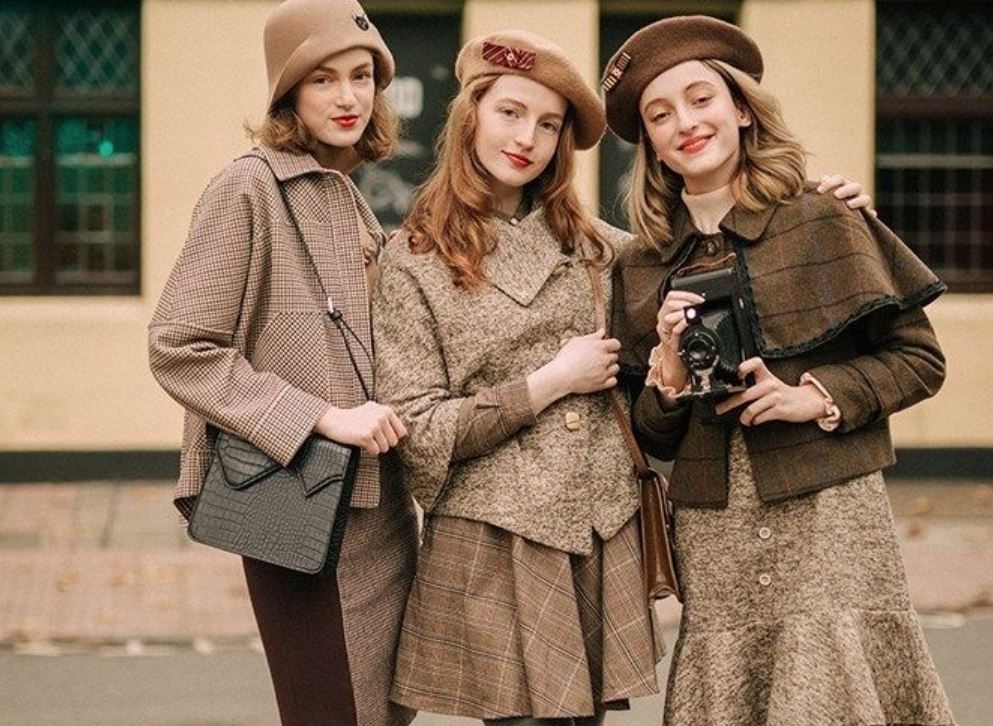 Focus on Fabrics
The fabrics used in 1950s and 1960s fashion were often luxurious and high-quality. Look for garments made of wool, silk, and linen to add a touch of luxury to your wardrobe. These fabrics will not only look and feel expensive but will also stand the test of time.
In addition to these fabrics, cotton and denim were also popular in the 1950s and 60s. Cotton was used for everyday wear, and denim was used for casual and work wear. Look for cotton dresses, blouses, and pants, and denim jeans and jackets to add a touch of retro to your wardrobe.
Another fabric that was popular during this time was rayon. Rayon was a synthetic fiber that was often used as a cheaper alternative to silk, and it was used in a variety of garments such as dresses, blouses, and even suits. Look for vintage or vintage-inspired pieces made of these fabrics to add a touch of retro chic to your wardrobe.
You can shop here at Newchic SEA and take advantage of the most cashback or visit oodlz to explore more cashback.
Embrace Prints and Patterns
Prints and patterns were a big part of 1950s and 1960s fashion. From bold geometric patterns to whimsical florals, these prints added interest and personality to any outfit. To incorporate this trend into your wardrobe, try adding a retro-inspired printed dress or blouse to your collection. You can also add a pop of pattern with a scarf or handbag.
Moreover, consider adding a retro-inspired skirt or pants to your wardrobe. These can be found in a variety of prints and patterns, such as polka dots, houndstooth, and stripes. Another way to incorporate patterns and prints into your wardrobe is by adding a pair of printed shoes or a printed headscarf.
Another popular print during this time was the iconic "Atomic" print, which features bold, abstract shapes that resemble atoms and molecules. This print was often used in dresses, blouses and scarfs.
Finally, you can also add a touch of retro to your wardrobe by incorporating vintage or vintage-inspired prints and patterns into your home decor. Think vintage-inspired curtains, pillows, or rugs to give your home a touch of retro chic.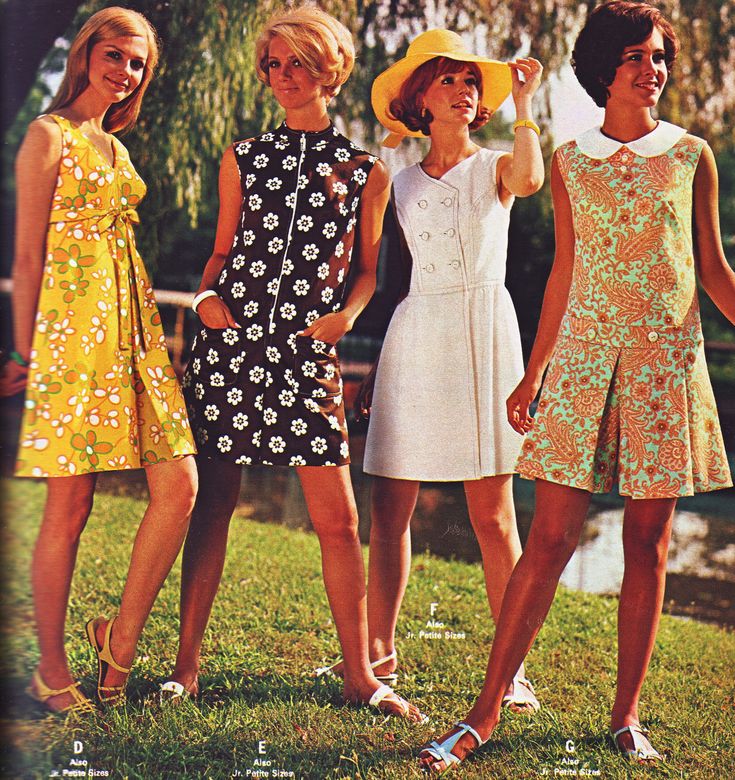 Conclusion
In conclusion, incorporating 1950s and 1960s styles into your wardrobe can be a fun and exciting way to add a retro touch to your look. By focusing on silhouette, accessorizing, focusing on fabrics and embracing prints and patterns, you can easily achieve that retro chic look. Remember to have fun experimenting with different styles and don't be afraid to mix and match vintage and modern pieces to create a look that is uniquely you.
Never miss
cashback!
Download our Apps or Browser Extensions and every time you shop, we'll remind you when cashback is available.