Latest Shirt Trends For Men And Women
Shirts are a classic fashion item that has been in our wardrobes for centuries. They are…
Shirts are a classic fashion item that has been in our wardrobes for centuries. They are adaptable and can be worn for a variety of occasions, ranging from formal events to casual outings.
Shirts come in a wide range of styles, materials, and colors, making them a popular choice among people of all ages and backgrounds. In recent years, there have been several exciting new shirt trends in men's and women's shirts that are worth exploring. Whether you prefer classic and traditional styles or trendy and modern designs, there is a shirt trend out there for everyone.
Men's Shirt Trends
Men's shirt trends are constantly evolving, and the latest trends are no exception. Some of the most popular trends in men's shirts include:
Casual shirts are a must-have item in any man's wardrobe. H&M, for example, has recently launched new collections of casual shirts that are both stylish and comfortable.
Athletic shirts: Nike's Dri-Fit shirts are an excellent choice for those who enjoy sports or exercise. These shirts are made of breathable materials that wick sweat away from your skin and keep you cool and dry.
Formal shirts: Whether for a special occasion or a day at the office, formal shirts are timeless. Hugo Boss and Calvin Klein are well-known for their high-quality formal shirts, with customers praising them for their style and comfort.

Printed shirts: Printed shirts make it simple to add some personality to your wardrobe. Scotch & Soda and Ted Baker both have great printed shirts that are appropriate for both casual and formal occasions.
Women's Shirt Trends
Women's shirt trends are just as exciting and diverse as men's shirt trends. Some of the latest trends in women's shirts include:
Sustainable shirts: As more people become environmentally conscious, clothing companies such as Everlane are meeting the demand for sustainable fashion. Everlane's sustainable shirt collection includes a variety of fashionable and environmentally friendly options.
Oversized shirts are a popular fashion trend that can be dressed up or down. Zara's oversized shirt trend includes a variety of loose-fitting shirts in a variety of materials and colors.
Crop tops are a fun and flirty option for warm weather, and Topshop and Free People have some great options. These crop tops are available in a variety of styles and materials, making it simple to find one that complements your personal style.

Button-down shirts are a timeless classic that can be dressed up or down. Equipment and Frank & Eileen are well-known for producing high-quality button-up shirts that are both fashionable and functional.
You can shop fashion and clothing here and take advantage of the most cashback or visit oodlz to explore more stores with cashback now!
Unisex Shirt Trends
Unisex shirt trends are becoming increasingly popular, as people look for comfortable and versatile clothing options. Some of the latest unisex shirt trends include:
Uniqlo offers affordable and stylish shirt options for both men and women. Their shirts come in a variety of sizes and materials, making them an excellent choice for anyone.
Denim shirts are a timeless wardrobe staple that can be dressed up or down. Levi's offers a variety of stylish and comfortable denim shirt options.
Graphic shirts: Graphic tees are an excellent way to express your personality and interests. Threadless and Redbubble, for example, provide a variety of graphic shirt options that are both fun and unique.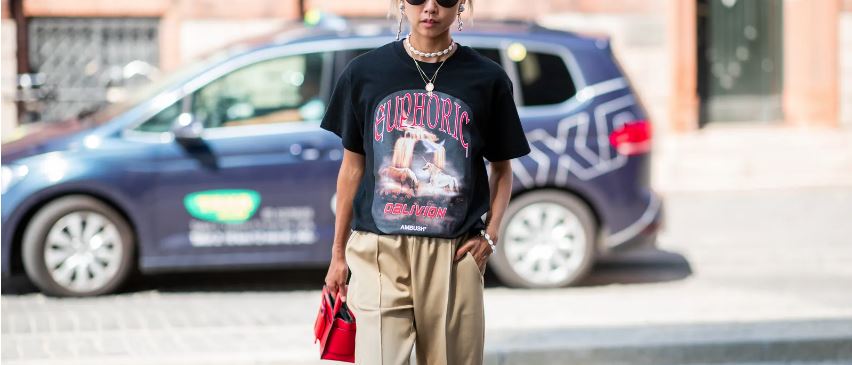 Flannel shirts: For colder weather, flannel shirts are a cozy and comfortable option. Patagonia and LL Bean both sell high-quality flannel shirts that are both fashionable and long-lasting.
Conclusion
Therefore, shirts are a popular and versatile fashion item that come in a variety of styles and materials. There is something for everyone among the many options available, whether you prefer traditional or trendy designs. Buying a new shirt can be a fun way to express yourself and update your wardrobe.
You can easily find something that fits your style and occasion with the latest trends in men's, women's, and unisex shirts. So why not investigate the most recent shirt trends and find something that suits you?
Never miss
cashback!
Download our Apps or Browser Extensions and every time you shop, we'll remind you when cashback is available.