From Your 20s To Your 30s: Fail-Proof Style Tips
As women, our personal style evolves over time. As we enter our 30s, many of us…
As women, our personal style evolves over time. As we enter our 30s, many of us find ourselves wanting to make a change to our wardrobe, but unsure of where to start. Here are some style tips to help you make the transition from your 20s to your 30s with ease.
Embrace Your Body
One of the biggest changes that happen in our 30s is the way our bodies change. Instead of trying to hide or downplay these changes, embrace them. Invest in well-fitting clothing that flatters your body shape and accentuates your best features.
It's important to feel confident and comfortable in what you're wearing, and finding clothing that fits well is a great place to start. Once you know your body shape, it's easier to figure out what styles and colors suit you best.
Invest in Quality Pieces
In your 20s, it's easy to get caught up in fast fashion and constantly buy new clothes. As you enter your 30s, it's important to shift your focus to investing in quality pieces that will stand the test of time. Look for clothing made of high-quality fabrics, such as wool, silk, and linen, and pay attention to the construction of the garment. These pieces may cost more initially, but they will last longer and save you money in the long run.
It's also worth considering the sustainability aspect of your clothing choices. Investing in high-quality, timeless pieces not only ensures that you'll be able to wear them for years to come, but it also reduces the environmental impact of fast fashion.
When looking for quality pieces, consider investing in timeless cuts and styles that will remain relevant for years to come. Avoid buying items that are too trendy, as these will likely fall out of fashion quickly.
Another thing to keep in mind is to buy clothes that can be worn for various occasions. Invest in versatile pieces like a classic white blouse, tailored pants, and a pair of comfortable flats that can be worn to work and on the weekends.
Investing in quality clothing also means taking care of it properly. Make sure to follow the care instructions on your clothes and invest in a good tailor if alterations are needed.
By investing in quality pieces, you'll have a wardrobe that will last you for years to come and make getting dressed in the morning a breeze.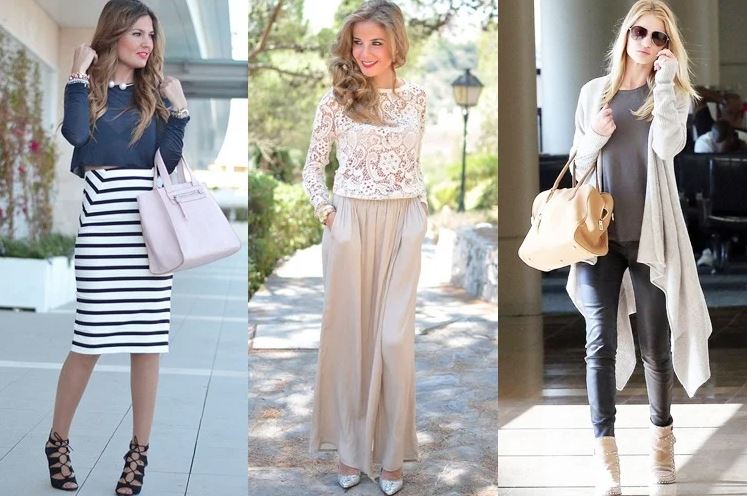 Incorporate Classic Pieces
As you transition your style from your 20s to your 30s, it's important to incorporate classic pieces into your wardrobe. These include a tailored blazer, a classic white button-down, and a versatile little black dress. These pieces can be dressed up or down and will never go out of style. They will also provide a timeless base for your wardrobe, allowing you to easily mix in trendier pieces.
Some other classic pieces to consider adding to your wardrobe include a pair of well-fitted jeans, a neutral-colored trench coat, and a pair of classic pumps. These items can be worn in multiple ways and can be paired with other items in your wardrobe to create a variety of looks.
Another tip is to add some timeless patterns such as stripes, polka dots and plaids. These can be used to create a timeless, chic look that will never go out of style.
Additionally, it's worth considering a neutral-colored blazer, a cashmere sweater, and a pencil skirt. These items can be worn in a professional setting and can easily be dressed up or down for more casual occasions.
Having a good foundation of classic pieces in your wardrobe will not only make getting dressed easier, but it will also save you money in the long run as you will not have to constantly replace trendy items.
You can upgrade your wardrobe with pieces from Milanoo.com and take advantage of the most cashback or visit oodlz to explore more cashback.
Have fun with Accessories
Accessories are a great way to add personality and interest to your wardrobe. In your 30s, you may want to invest in higher-quality jewelry, handbags, and shoes. These items will add a touch of luxury to your wardrobe and can elevate any outfit. Don't be afraid to experiment with different styles and colors to find what you like best.
Accessories also offer an easy way to update and refresh your wardrobe without having to buy new clothes. A statement necklace or a bold pair of earrings can instantly add some flair to a simple outfit.
When it comes to handbags, consider investing in a classic, high-quality leather bag that will last for years. Look for a neutral color that will match most of your outfits.
Consider investing in a comfortable pair of high-quality shoes that you can wear all day. Classic styles like a pair of loafers, pumps or ankle boots are great options that can be worn with a variety of outfits.
When experimenting with different styles and colors, don't be afraid to take risks and try something new. You might be surprised at what you end up loving!
Accessories are also a great way to express your personality, so have fun with them and don't be afraid to mix and match different styles and colors.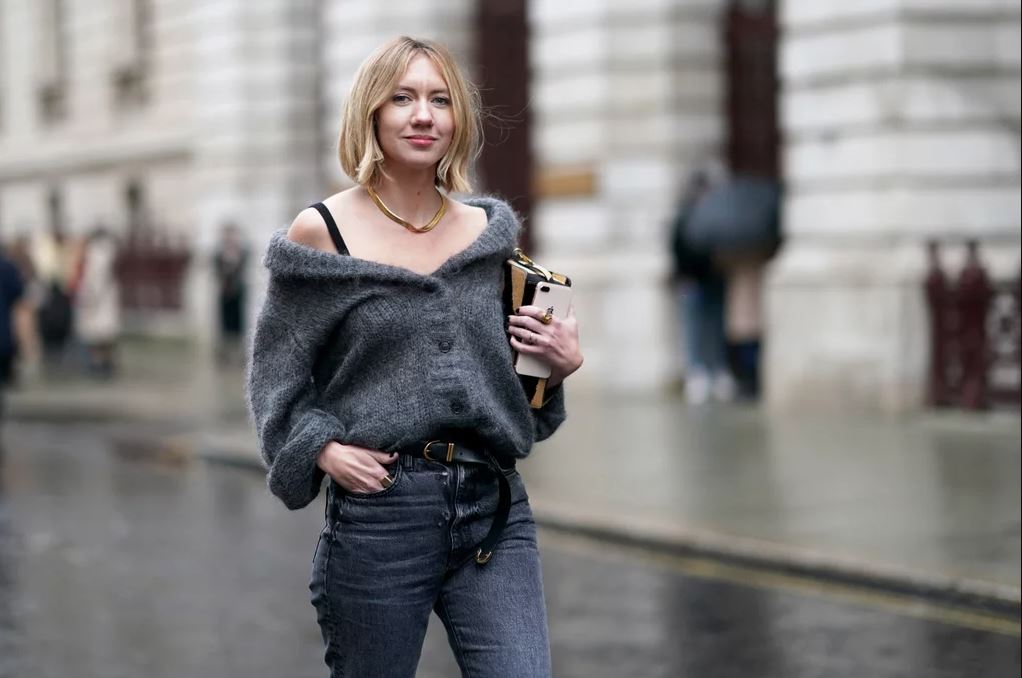 Experiment with your Style
One of the best things about transitioning your style from your 20s to your 30s is that you have a better understanding of who you are as a person. Take this opportunity to experiment with different styles and find what you feel most comfortable and confident in. Don't be afraid to step out of your comfort zone and try something new.
It's important to remember that style is not only about what you wear, but also how you wear it. Confidence is key, so don't be afraid to try new things and experiment with different styles.
Another important aspect is to consider your lifestyle when building your wardrobe. Make sure you have pieces that are suitable for different occasions and events.
It's also helpful to regularly evaluate your wardrobe and get rid of any items that you no longer wear or that no longer fit your style. This will make it easier to see what you have and what you need.
Consider building a capsule wardrobe, which is a collection of versatile, mix-and-match pieces that can be worn in different combinations. This will help you streamline your wardrobe and make getting dressed easier.
Don't be afraid to seek inspiration from others and to ask for help if you need it. Whether it's talking to a stylist, a friend or family member, or doing research online, there are many resources available to help you find your personal style.
Conclusion
In conclusion, transitioning your style from your 20s to your 30s is an exciting opportunity to embrace your personal style and express yourself. Investing in quality pieces, incorporating timeless classic items, and experimenting with different accessories can help create a versatile and stylish wardrobe.
Remember to consider your lifestyle and regularly evaluate your wardrobe to keep it updated and relevant. Don't be afraid to seek inspiration and ask for help when needed. Embrace the process and have fun experimenting with new styles that reflect your unique self.
Never miss
cashback!
Download our Apps or Browser Extensions and every time you shop, we'll remind you when cashback is available.