Find Your Perfect Swimwear This 2023
When it comes to being comfortable in and out of the water, having quality swimwear and…
When it comes to being comfortable in and out of the water, having quality swimwear and underwear is a must. Whether you're relaxing poolside or splashing around in the waves, having quality and stylish pieces that you can rely on makes your experience that much better.
How to Choose the Right Fit
Are you ready to take a plunge into the world of stylish and quality swimwear? Choosing the right fit is necessary to make sure that you look your best when at the beach or pool.
The first thing to consider when choosing a swimwear is size. Make sure that it fits both your top and bottom half snugly so that it doesn't ride up or feel too loose in any area. It's also important to ensure that the fabric offers enough stretch for comfortable movement while swimming or playing in the water.
The second step is to choose a style that matches your body type. If you're petite, look for a one-piece swimwear that offers more coverage and support as well as options made from stretchy materials. If you're curvy, look for a bikini top that offers full coverage and a bottom that comes with a hipster or high-waist style. If you want to show off your body, opt for a sexy monokini or microkini swimwear that shows off your curves.
When it comes to choosing a men's suit, there are several things to consider. Firstly, think about comfort--you'll want something that isn't too tight and allows for a full range of motion. Secondly, opt for materials that offer support such as polyester or nylon blends; these fabrics will provide you with maximum coverage in any water activity. Lastly, don't forget about style!
Making a Statement with Color and Prints
Making a statement with color and prints is an easy way to show off your fashionable side while looking great. From polka dots to tropical designs, there are plenty of options available that will help you stand out this season.
A one-piece swimwear is not only comfortable but also slimming and flattering on many body types. Choose from bold solids or mix it up with trendy stripes and animal prints for a more dramatic look. For those who prefer two-pieces, be sure to go for styles that offer support in all the right places while still being fashionable enough to make heads turn when you take a dip in the pool.
Quality materials such as Italian Lycras and soft microfibers provide comfort and durability, making sure your look stands out from day to night.
Swimming trunks don't have to be boring! Make a bold statement with vibrant colors such as tropical greens, blues, oranges, purples, and reds. If you're feeling adventurous, try out some abstract or floral prints to catch the eye. For those who like something more subtle yet still stylish, classic stripes are always a great option.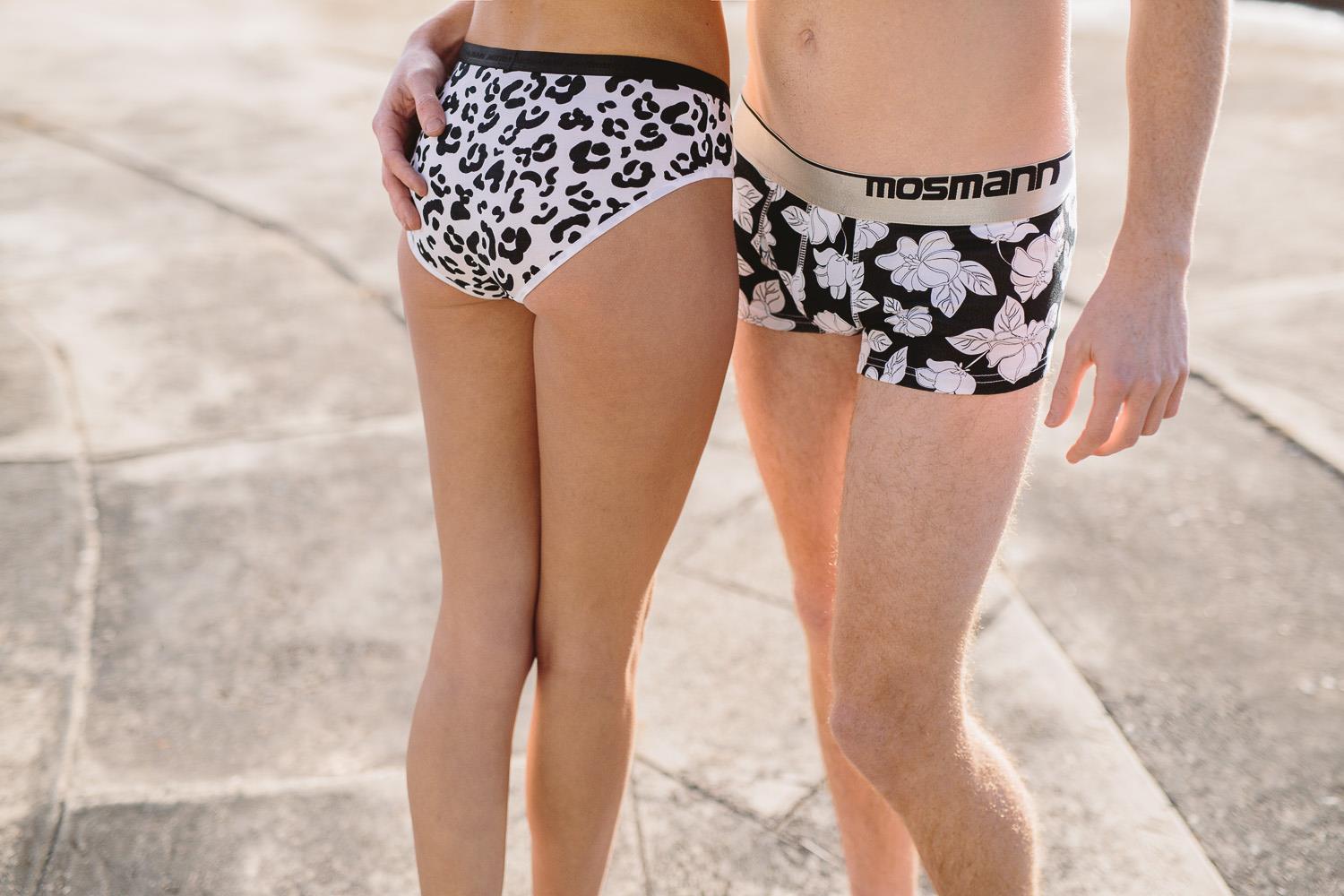 Whatever your style preference may be these days, men's swimwear has come a long way in terms of design and quality materials. Choose from lightweight fabrics for maximum comfort or if you plan on spending extended amounts of time in the water opt for something designed for extra durability. Check out men's swimwear at Mosmann Australia to look good in and out of the water.
You can shop directly and take advantage of the most cashback at oodlz.
Accessorize Your Look!
Accessorizing your look is essential for creating an amazing swimwear ensemble. With the right accessories, you can take your summer look from ordinary to extraordinary in no time.
Summer is all about expressing yourself through fashion and having fun! To achieve a unique, stylish look, consider adding a colorful sarong or scarf around the waist of your swimwear. This accessory will add extra flair while also providing coverage if desired. Straw hats are another great way to spice up any outfit while keeping you sun-safe at the same time. Add even more style points with statement sunglasses that flatter your face shape and reflect your personal fashion taste.
For men who want a classic touch, try adding a sleek pair of sunglasses and flip-flops for an easy way to look stylish at the pool. Opting for a sun hat can also provide great protection from the sun while giving an effortless elevated vibe. For activities like beach volleyball or surfing, rash guards are a must as they provide not only style but also protection from the board and sand abrasion.
Finally, make sure you have plenty of sunscreen on hand before heading out into the sunshine!
Get Ready to Plunge
In conclusion, it is clear that stylish and quality swimwear are essential for enjoying your time in the water. Knowing which type of swimwear best suits your body and lifestyle will help you find one that you'll be comfortable wearing for many years to come. There are plenty of stylish, quality swimwear available, so take some time to do your research and find the perfect one for you.
Check this next blog: Top Men's Swimming Trunks
Never miss
cashback!
Download our Apps or Browser Extensions and every time you shop, we'll remind you when cashback is available.