Bags: 5 Hacks To Create Glamour
Bags have evolved into a fashion necessity, allowing us to express ourselves through the designs we…
Bags have evolved into a fashion necessity, allowing us to express ourselves through the designs we carry. There is a bag style for everyone, from classic tote bags to trendy backpacks.
Bags are no longer just tools for transporting our belongings; they are also fashionable accessories that express who we are and what we stand for. Bags have become more innovative than ever in recent years, with a wide range of shapes, sizes, materials, and colors now available on the market.
Choose Interesting Colors
Choosing an eye-catching color for your bag is a great way to add interest to any outfit and show off your individual style. It's critical to consider the colors that will complement the rest of your wardrobe, as well as the vibe you want to project. Neutral-colored bags are always safe and versatile, but nothing beats a bright and bold bag in an eye-catching hue for turning heads when you walk into a room.
There are countless alternatives when it comes to picking an eye-catching hue for your bag, from candy apple reds and brilliant yellows to pastel pinks and tie-dyed designs. Choose complimentary two-tone bags to really make your purse stand out from the crowd.
Incorporate Patterns
For individuals who want to spice up their outfit without making too much effort, patterned purses are a fantastic choice. Patterned purses go with any season and any kind of attire, whether you choose loud prints or subdued colors.
There are many ways to incorporate patterns into your clothing because they come in a range of forms, sizes, colors, and materials. For instance, giant plaid handbags are eye-catching, while smaller polka-dot handbags are the ideal finishing touch for any evening look.
Another enjoyable option that gives every outfit texture and intrigue are bags with animal prints. Leather satchels with vivid floral patterns exude a fierce yet feminine aura, while bags with paisley patterns will unleash your inner hippie.
Utilize Textures
Textures are a fun way to express personality and individual style through fashion choices, and this is especially true when it comes to bags. Using textures on bags can make any outfit stand out in a unique and stylish way, from velvet patchwork designs to leather drawstring backpacks.
Textured bags come in a variety of shapes and sizes, making them suitable for any occasion. There is no shortage of options when it comes to finding the perfect bag with just the right texture, whether you want something casual for everyday wear or an eye-catching statement bag for special occasions.
Snakeskin bags have a distinct edge that can add a touch of edginess to any ensemble. This texture is ideal for making a bold statement with your accessories, thanks to its shiny scales and exotic pattern. Velvet bags have a soft, luxurious feel that is suitable for everyday use as well as special occasions.
The allure of velvet is its ability to be both subtle and elegant at the same time. Canvas bags have an earthy texture that is perfect for those who prefer a more laid-back look.
You can shop different types of bags and take advantage of the most cashback at Belle & Bloom or visit oodlz for more cashback.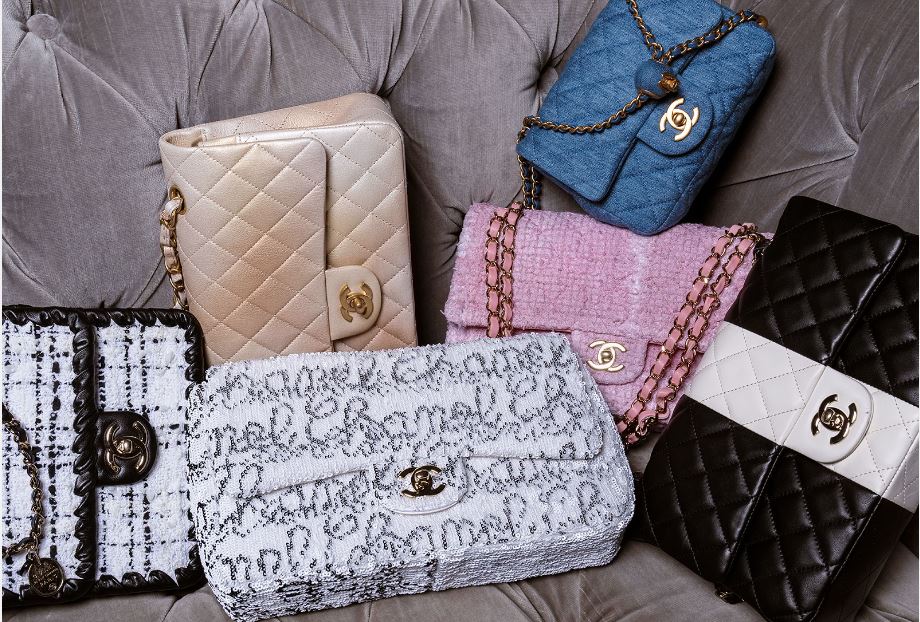 Make Accessories Count
With the right accessories, you can transform your bag from drab to fab! Accessorizing your bag is a great way to make it unique, whether you're looking for a simple way to spruce up an old purse or trying to add some pizzazz to an otherwise ordinary-looking tote. From pom-poms and keychains to patches and pins, there are numerous ways to personalize the look of your bag with a few small additions.
Adding these accessories does not have to be costly; you do not have to purchase designer items or anything too flashy. Instead, choose items that reflect your personal style. Find something in a bright color or with an interesting pattern and attach it to the strap of your bag for an instant pop of color.
Add a Personal Touch
When it comes to bags, nothing beats adding a personal touch for both functionality and style. There are numerous ways to personalize your bag, ranging from embroidery and patches to custom-made appliqués. Embroidery is always classic, but for a more modern look, try adding some small embellishments like sparkles or sequins.
You can also add colorful patches or appliqués of your favorite characters or prints to your bag. If you're feeling ambitious, try making a one-of-a-kind pattern out of fabric paint!
Sewing on buttons is a great way to add a personal touch. Add some cute buttons for a vintage look, or whimsical buttons for a more playful vibe.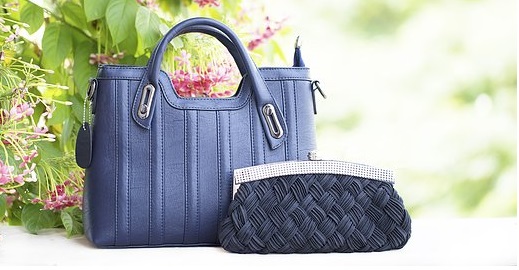 Making a Statement
Finally, using bags as a fashion statement is a simple way to express yourself and your sense of style. The possibilities are truly limitless with new trends and materials. You can go for a subtle classic look or make a statement with vibrant colors or unusual patterns.
There is something out there for everyone's taste and style, whether you're looking for something practical or eye-catching. There are numerous ways to make a statement with bags, so have fun exploring all of your options.
Never miss
cashback!
Download our Apps or Browser Extensions and every time you shop, we'll remind you when cashback is available.