5 Best Styles for Plus-Size Curves
Plus-size fashion has come a very long way in recent years, and it is now easier…
Plus-size fashion has come a very long way in recent years, and it is now easier than ever for plus-size individuals to flaunt their curves. Women of all shapes and sizes can now find clothing that not only fits them but also makes them feel beautiful and confident.
This article will look at how advances in plus-size fashion have enabled more people to find clothes that perfectly fit their figures.
Flattering Silhouettes
Wrap dresses or empire waist styles that flow away from the body in an A-line shape are great for highlighting curves. Try a peplum top with jeans or trousers on cooler days to flatter the waist while adding volume through the midsection. Don't forget about jumpsuits, which fit snugly on top and flare out at the hips, making them ideal for balancing proportions.
Wrap dresses or empire waist styles that flow away from the body in an A-line shape are great for highlighting curves. Try a peplum top with jeans or trousers on cooler days to flatter the waist while adding volume through the midsection.
As an added bonus, many jumpsuits have adjustable straps so you can customize your look even further.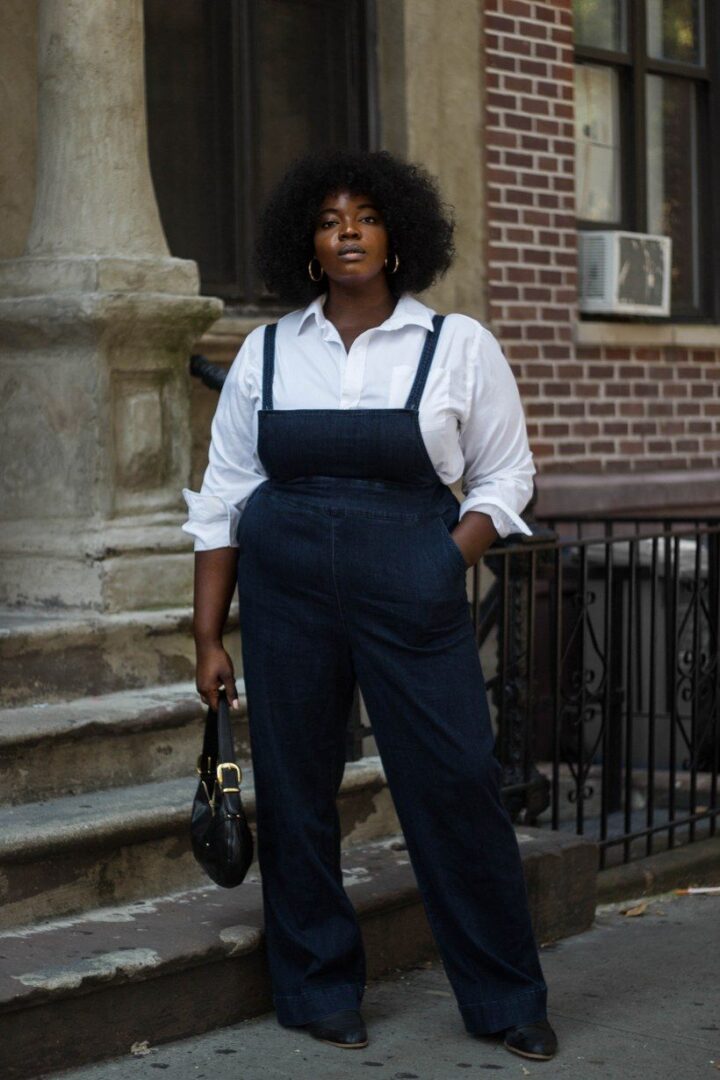 Color Choice
Color selection is important when it comes to plus-size clothing. Wearing colors you like can boost self-confidence as well as add an aesthetically pleasing look. Finding the right colors to flatter your body shape as a plus-size individual is critical to creating an outfit that looks good and makes you feel even better.
Bright shades and deep jewel tones can be extremely flattering on women with curvier figures. Using a pop of color as an accessory or layering piece can draw attention to areas you want to emphasize, such as the waistline or neckline.
Muted shades like lavender or peach provide an ethereal air that looks great on any size frame for those who prefer a softer look.
Neutral colors, such as black or white, are always classic choices because they complement all skin tones while emphasizing curves in the right places.
Fit is Key
Designers are now creating clothing that is specifically tailored to curvy figures; they understand that having the right fit can make or break a woman's confidence in her own skin. They have recognized that plus-size customers have unique needs in terms of style, comfort, and confidence, which traditional fashion lines have previously failed to address.
Plus-size women, for example, have specific fit requirements. Fit is a top priority for plus-size clothing designers, and they now understand that plus-size customers want more than just another version of the same piece of clothing in a larger size.
According to a recent study, plus-size women want more fashion options than their straight-sized counterparts. Plus-size women are also more likely to buy clothing online, so clothing fit is critical.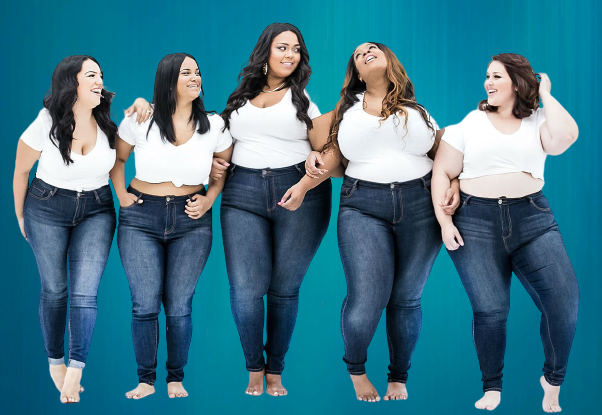 Accessorizing Tips
Using bold jewelry pieces to accentuate any outfit is a great way to make it stand out. Plus-size women should wear larger statement necklaces or earrings to draw attention away from problem areas while also adding a fun flair to any outfit. Consider wearing multiple layered necklaces of varying lengths for a more eclectic look that still emphasizes your curves in all the right places.
Scarves and wraps are also great plus-size ladies' accessories because they provide both coverage and style. Flowing draping fabrics are ideal because they complement the movement of your body. Curvy women should consider wearing accessories like belts, hats, and shoes to bulk up their outfits.
Mix and Match Outfits
Plus-size women can create one-of-a-kind, fashionable ensembles by combining items from their closets with accessories and other clothing. This allows them to express their unique style while remaining within their budget.
Mixing and matching different pieces of clothing is a simple way for plus-size women to create new looks on a daily basis without spending a lot of money on new clothes. Having basic wardrobe staples such as jeans, t-shirts, blazers, skirts, and dresses makes it easier for them to mix and match items to achieve a fashionable look.
Begin with basics like leggings, t-shirts, blouses, skirts, and dresses, all of which are available in plus sizes. Then, to finish your look, add some statement pieces like bold jewelry or bright scarves. Try pairing black leggings with an oversized white shirt for a timeless look that will never go out of style. Add a long necklace or scarf to the outfit to add some flair.
You can shop directly and take advantage of the most cashback at Newchic or visit oodlz to explore more cashback.
Embrace Your Curves
Finally, keep in mind that each person's body is unique and beautiful in its own way. Embracing your curves means accepting yourself for who you are, loving your skin, and feeling confident in your appearance. It doesn't matter if you're curvy or not. Instead of comparing themselves to others, everyone should be proud of their body type and celebrate it. Self-esteem and confidence bring happiness into one's life, so don't be afraid to flaunt your curves!
Never miss
cashback!
Download our Apps or Browser Extensions and every time you shop, we'll remind you when cashback is available.