Top 5 Fila Products To Elevate Your Wardrobe
Fila is an Italian sportswear brand that has gained a significant following in the fashion world. The…
Fila is an Italian sportswear brand that has gained a significant following in the fashion world. The company is renowned for its high-quality, vintage-inspired designs that are great for enhancing any wardrobe. The top Fila products that will upgrade your wardrobe are explored in this post, along with styling advice.

Top Fila Products That Will Elevate Your Wardrobe Instantly
1. Fila Disruptor II Sneakers
Anyone looking to up their style should own a pair of Fila Disruptor II sneakers. Retro-inspired chunky sneakers like these give any outfit a cool edge.
These sneakers are a great addition to any outfit because they are not only fashionable but also practical and comfortable. The sneakers' thick soles offer excellent foot support, making them a great option for long walks or days where you must stand for long periods of time.
They are a versatile addition to your wardrobe because they come in a variety of colors and can be dressed up or down, depending on the occasion. You can dress them up with a blazer and pants for a more formal event or pair them with a casual outfit for a day out with friends.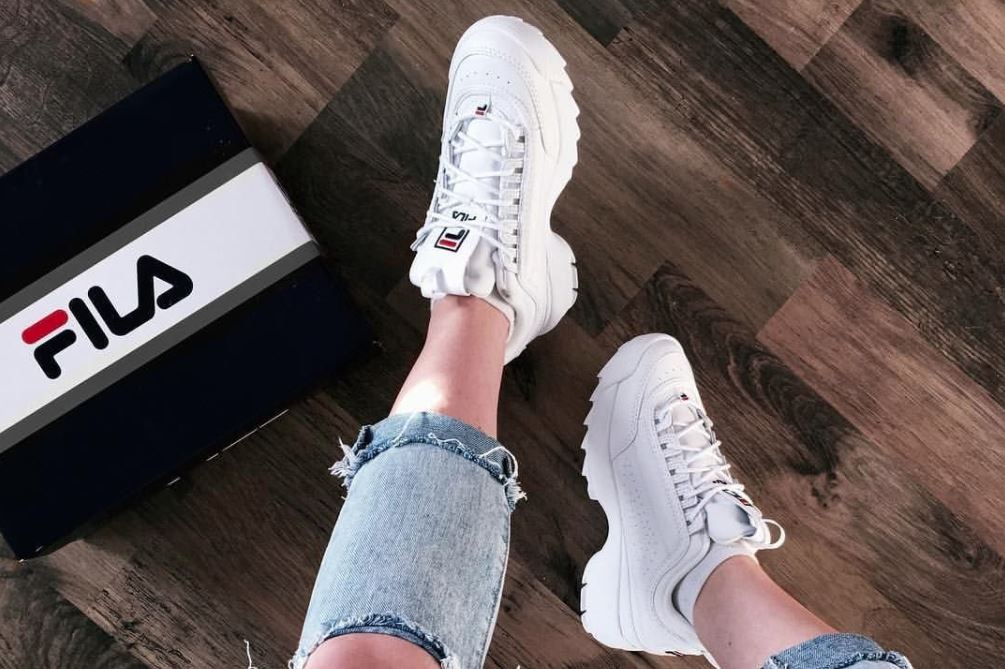 2. Fila Velour Track Suits
A stylish and cozy option for anyone looking to upgrade their wardrobe are Fila Velour Track Suits. The various colors of these track suits make them ideal for running errands or lounging around the house.
One of the best things about Fila Velour Track Suits is that you can select the one that best matches your personal style from a variety of colors and designs. You can choose a traditional track suit in black or navy, or you can choose a striking color like pink or red.
Additionally, you can find the ideal fit for your body type and style because they come in a variety of styles, such as cropped pants or shorts. For a chic, casual look, they can also be dressed up with a pair of heels. You can also accessorize with a belt or statement jewelry to add a touch of glam to your outfit.
3. Fila Bucket Hats
A fashionable addition that has become a mainstay in streetwear fashion are Fila bucket hats. For those who want to give their outfits a little retro flair, these hats are ideal. They are available in a range of hues and patterns, from the traditional black and white to vivid hues and prints.
The fact that Fila bucket hats can be worn all year round is one of their best features. In the summer, they offer protection from the sun, and in the winter, they add a layer of warmth. They can therefore be worn for a variety of occasions and are a versatile accessory.
There are numerous styling options available for Fila bucket hats. They can be dressed up with blazer and slacks for a more formal look or worn casually with a t-shirt and jeans. They can also be worn with a range of shoes, such as boots, sandals, and sneakers.

4. Fila Graphic Tees
Your wardrobe would benefit greatly from some personality-enhancing Fila Graphic Tees. These t-shirts are available in a variety of colorful patterns and fun colors that can make any outfit pop.
They are comfortable to wear and made with high-quality materials, making them ideal for a laid-back day out. The versatility of Fila Graphic T-shirts is one of their best features.
Depending on the occasion, they can wear dressier or more casual attire. Dress them up with a blazer and heels for a night out or keep them casual with jeans and sneakers.
5. Fila Hoodies and Sweatshirts
Any casual wardrobe must have Fila sweatshirts and hoodies. They are the ideal addition to any outfit because they are cozy, fashionable, and adaptable.
Choose a color from the wide selection of Fila sweatshirts and hoodies that flatters your skin tone and blends in with the rest of your wardrobe.
Pick a hoodie or sweatshirt with a distinctive and fashionable print or pattern to make a statement. Fila is known for its iconic logo and trendy designs.
You can shop directly at FILA and take advantage of the most cashback or check out other stores from oodlz
.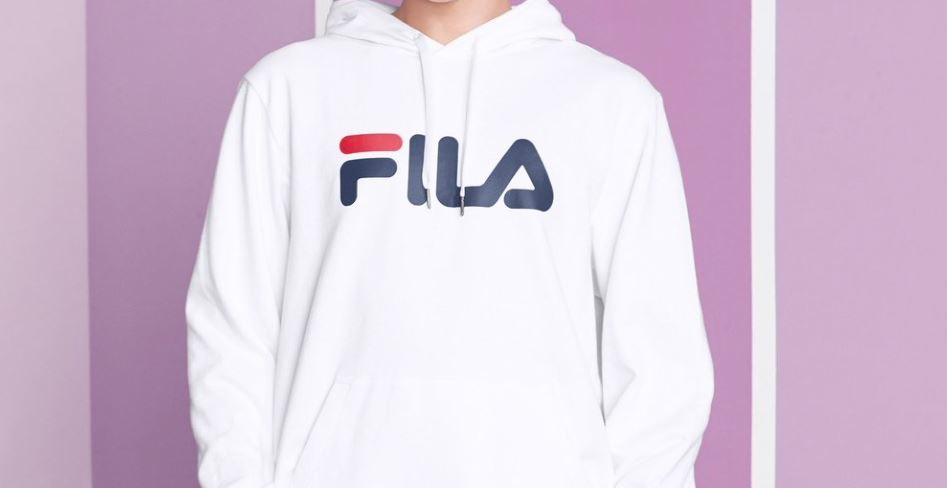 How to Style Fila Products
Products from Fila are adaptable and can be styled in numerous ways. Here are some styling suggestions for Fila apparel:
Mix and Match: You can pair Fila products with other items in your closet. For instance, a Fila hoodie can be dressed up with a blazer and trousers for a more formal occasion or down with jeans or joggers for a more casual look.
Dress Up or Down: Depending on the situation, Fila products can be dressed up or down. A Fila t-shirt goes well with shorts or joggers for a more laid-back appearance, and a Fila polo shirt looks sharp with chinos or pants for a more formal appearance.
Accessorize: Fila products can be accessorized to give your outfit a little extra flair and personality. If you want a distinctive look, try accessorizing your Fila outfit with a hat, some sunglasses, or a bold piece of jewelry.
Conclusion
Products from Fila are a wonderful addition to any wardrobe. They can be combined to create a variety of looks and are cozy, fashionable, and adaptable.
Fila products can be dressed up or down to suit your needs, whether you're looking for a casual outfit for a day out or a more formal look for a special occasion.
Aside from being stylish, Fila products are also strong and made of high-quality materials, ensuring that they will last for many years. Whatever you're looking for, Fila has a wide selection of items that will complement your personal style, including sneakers, tracksuits, bucket hats, and graphic t-shirts.
You can improve your style and make a statement by adding Fila products to your wardrobe. Since Fila offers so many options, don't be afraid to experiment and have fun with your wardrobe!
Check out this next post: 10 Popular Sports Brands Everyone's Raving About
Never miss
cashback!
Download our Apps or Browser Extensions and every time you shop, we'll remind you when cashback is available.