Sipping In Style: 10 Popular Alcohol And Liquor Brands
People from all walks of life have long loved drinking alcohol and liquor in social situations…
People from all walks of life have long loved drinking alcohol and liquor in social situations and celebrations. Alcohol has influenced many aspects of culture, whether it's a shot with friends, a drink at a party, or a glass of whiskey after a long day.
Choosing which of the various brands and variations to try might be difficult because there are so many options available. In order to assist you choose your next go-to drink, we'll evaluate the top 10 alcohol and liquor brands of all time and examine their flavors, varieties, packaging, and prices.
The 10 Popular Brands
Jack Daniel's
The first on our list is Jack Daniel's, a well-known alcohol and liquor brand. Jack Daniel's has been around since 1866 and has become a household name thanks to its signature Tennessee whiskey. Their traditional Old No. 7 whiskey is aged in oak barrels and has a smooth, smoky flavor. Jack Daniel's offers flavored whiskeys such as honey and apple in addition to their classic whiskey.
Grey Goose
Grey Goose, a premium vodka brand founded in France in the 1990s, comes next. Grey Goose, known for its sleek and sophisticated branding, is made from high-quality French wheat and distilled in small batches for maximum flavor. As a result, the vodka is smooth and velvety, making it ideal for sipping or mixing in cocktails.
Johnnie Walker
Johnnie Walker is a Scottish whiskey producer that has been around since the 1800s. The brand is known for its iconic walking man logo and its wide range of whiskey offerings, which includes the classic Red Label as well as the premium Blue Label. The rich and complex flavors of Johnnie Walker's whiskey are achieved through a careful blending process.
Hennessy
Hennessy is a French brand that specializes in cognac, a type of distilled wine brandy. Hennessy's cognacs are aged in oak barrels for two to eight years, yielding a smooth and flavorful spirit. The brand is well-known for its VS, VSOP, and XO variants, each with their own distinct characteristics.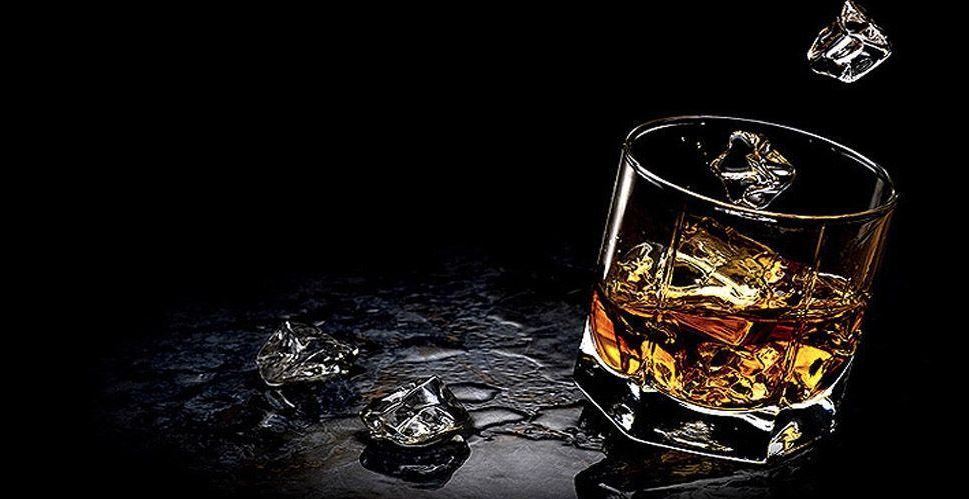 Bacardi
Bacardi is a Puerto Rican brand known for its rum offerings. Since the 1800s, the brand has been credited with popularizing the mojito and daiquiri cocktails. The rums from Bacardi range from light and crisp to dark and complex, so there's something for everyone.
You can shop alcohol and liquor here and take advantage of the most cashback or visit oodlz to explore more stores with cashback now!
Jameson
Jameson is an Irish whiskey brand that makes blended Irish whiskey. Since the 1700s, the brand has been known for its smooth and mellow flavor. Jameson's whiskey is triple-distilled and aged in oak barrels, resulting in a flavor profile that is rich and complex.
Smirnoff
Smirnoff is a Russian liquor brand best known for its vodka. Since the 1800s, the brand has been known for its smooth and clean taste. Smirnoff vodka is made from premium grains and triple-distilled and filtered for maximum purity.
Absolut Vodka
Absolut Vodka is a Swedish vodka brand best known for its flavored vodka. Since the 1800s, the brand has been known for its iconic bottle design. Absolut's flavored vodkas range from sweet and fruity to spicy and savory, providing cocktail lovers with a variety of options.
Patron
Patron is a premium tequila brand from Mexico. Since the 1980s, the brand has been known for its high-quality agave and meticulous distilling process. Patron tequilas range from smooth and floral to bold and smoky, making them an adaptable option for cocktails or sipping neat.
Baileys
Last but not least is Baileys, an Irish brand that produces a unique and beloved liqueur. Baileys is a sweet and creamy liqueur made from Irish whiskey, cream, and a proprietary blend of flavors. It can be enjoyed on its own or in coffee or cocktails. Baileys also comes in a variety of flavors, including salted caramel and almond milk.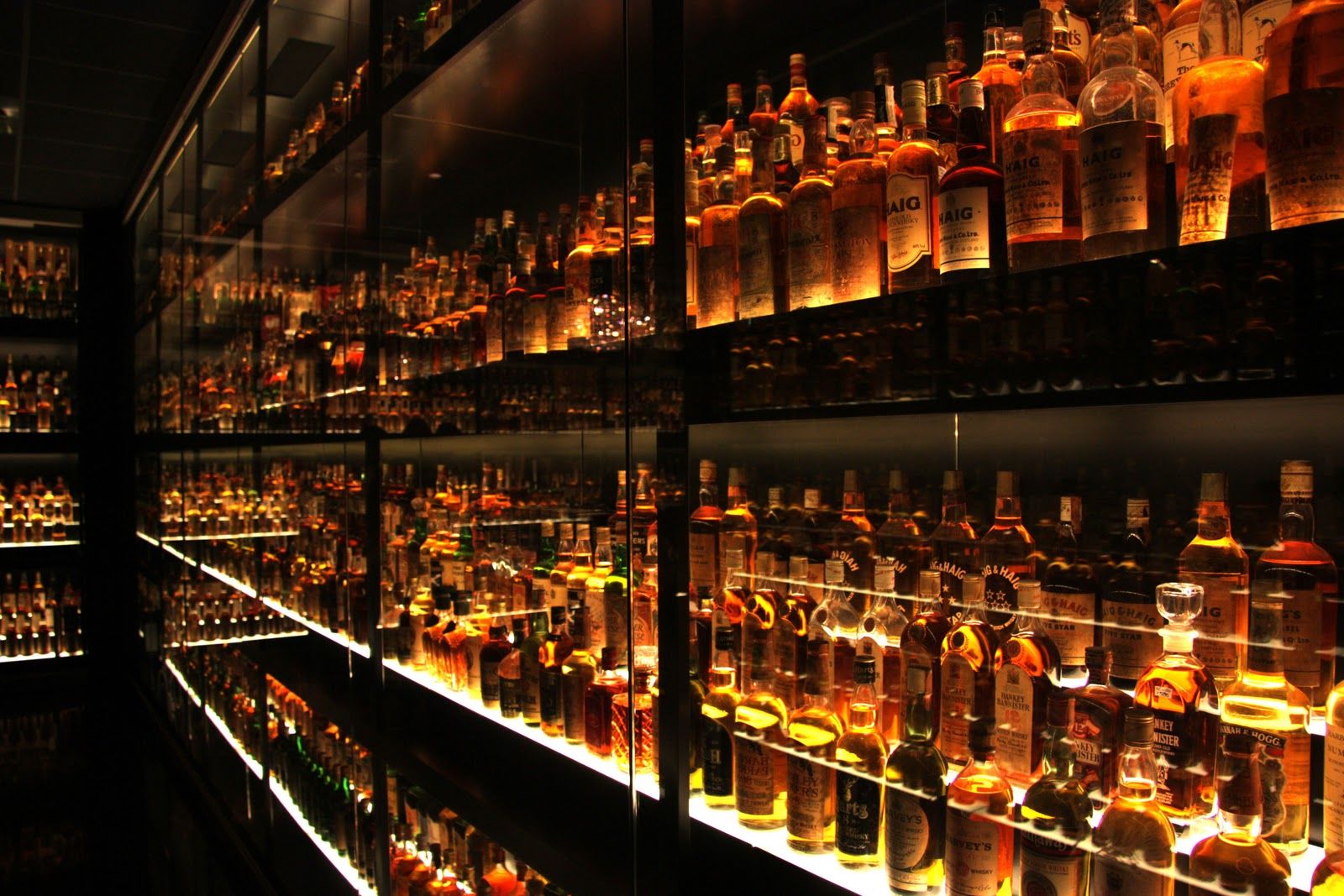 Comparing the Brands
Now that we've explored the background and offerings of each brand, let's compare them based on a few key factors.
Taste
Each brand has its unique flavor profile, but some stand out more than others. A classic favorite is Jack Daniel's smoky and smooth whiskey, while Grey Goose's velvety vodka has a clean and crisp flavor. The cognacs from Hennessy are rich and complex, while the rums from Bacardi range from light and crisp to dark and bold.
Variety
Some brands provide a wide range of options, whereas others specialize in one or two signature products. For example, Johnnie Walker offers a variety of scotch whiskies, ranging from the classic Red Label to the premium Blue Label. Absolut Vodka is well-known for its wide variety of flavored vodkas, whereas Baileys offers a wide range of flavored liqueurs.
Packaging and Branding
In the world of alcoholic beverages, packaging and branding can make or break a product. Grey Goose stands out from other vodka brands with its sleek and sophisticated branding, whereas Absolut Vodka's iconic bottle design is instantly recognizable. The classic label and square bottle of Jack Daniel's whiskey have become an iconic symbol of American whiskey.
Price
The prices for these brands vary greatly, with some being significantly less expensive than others. Smirnoff and Bacardi, for example, are less expensive options, whereas Hennessy and Patron are considered more premium and cost more.
Conclusion
To conclude, these top 10 favorite alcohol and liquor brands have become household names for a reason. Each brand offers its unique taste, variety, and packaging, making it difficult to choose a clear favorite. However, what is certain is that alcohol and liquor have become an integral part of social life and will continue to be so for years to come. Remember to always drink responsibly and enjoy the flavors and experiences that each brand has to offer. Who knows, you may even discover a new favorite among the list. Cheers!
Never miss
cashback!
Download our Apps or Browser Extensions and every time you shop, we'll remind you when cashback is available.