5 Tips In Hosting A Boozy Gift Exchange
Gift-giving is a time-honored holiday tradition that many of us look forward to. However, if you're…
Gift-giving is a time-honored holiday tradition that many of us look forward to. However, if you're looking for something new and exciting, a boozy gift exchange could be just what you're looking for!
A boozy gift exchange is a unique way to shake up the traditional holiday party, bringing friends and family together in a fun and festive setting. It not only makes for a lively gathering, but it also allows everyone to give and receive one-of-a-kind gifts.
Alcoholic Beverage Options
Alcohol is frequently the life of the party at gift exchange events. There are alcoholic beverage options for every budget and occasion, ranging from white wines to craft beers.
Here are some things to think about when choosing the perfect drinking option for your next gift exchange, whether it's a bottle of champagne or a six-pack of beer.
Beer is a low-cost but popular option for those on a tight budget. You can select from classic favorites such as lagers or something more unique such as craft brews.
Wine is a good option if you want something a little more special. In terms of price and flavor profile, there is something for everyone; whether it's dry reds or sweet whites, you can find something that will perfectly suit your taste buds and wallet size!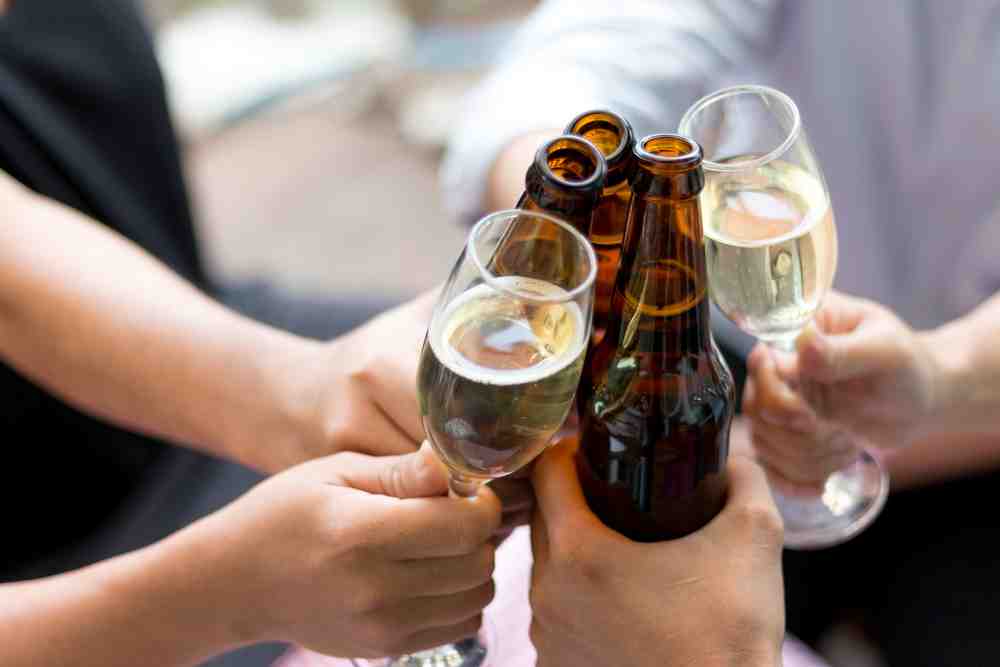 Games to Play
When it comes to gift exchange, nothing beats playing a game to have some fun and get creative. Whether you're throwing an office party, a family gathering, or a holiday celebration, some of these classic or quirky games will liven things up. You'll be sure to make your event memorable with something for everyone.
Why not try secret Santa for those who prefer more traditional activities? Guests draw names at random and then buy a gift within their budget - just remember that all good surprises should include a few laughs!
Another great classic is White Elephant, in which each guest brings an anonymous wrapped present that is placed in the center of the room and then swapped among guests until each has chosen (or stolen) something to keep.
Food to Serve
The key to a successful exchange gift party is to create a positive atmosphere, which can be accomplished by providing guests with a variety of delectable snacks and treats.
Consider putting together a charcuterie board with various meats, cheeses, olives, crackers, spreads, and condiments. This will give everyone something to eat while they talk and exchange gifts.
Furthermore, bite-sized desserts like mini cupcakes or chocolate truffles are ideal for satisfying sweet cravings without being overly decadent.
Finally, make sure there are plenty of non-alcoholic drinks available, such as sparkling water or juice, so that those who don't drink alcohol can still enjoy themselves throughout the evening.
Decorations and Set Up
There are numerous ways to make your gift exchange party stand out from the crowd when it comes to decorating. In order to create an atmosphere that will make your guests feel at ease, try incorporating elements of your favorite winter activities such as snowflakes, snowmen, and Christmas trees.
Set up festive lights and other holiday-inspired decorations like garlands and wreaths, as well as traditional food items like cookies and candy, to bring out all of those warm-hearted vibes.
Rustic decor is another option. It can add charm and personality to any event. You can create an inviting atmosphere with items like burlap banners and mason jars with twine wrapped around them, making your guests feel at ease and excited about exchanging gifts.
Birdhouses or antiques could be used as centerpieces or wall decorations for those looking for more unique touches. Set up a mini Christmas tree in one corner if you're feeling particularly inventive.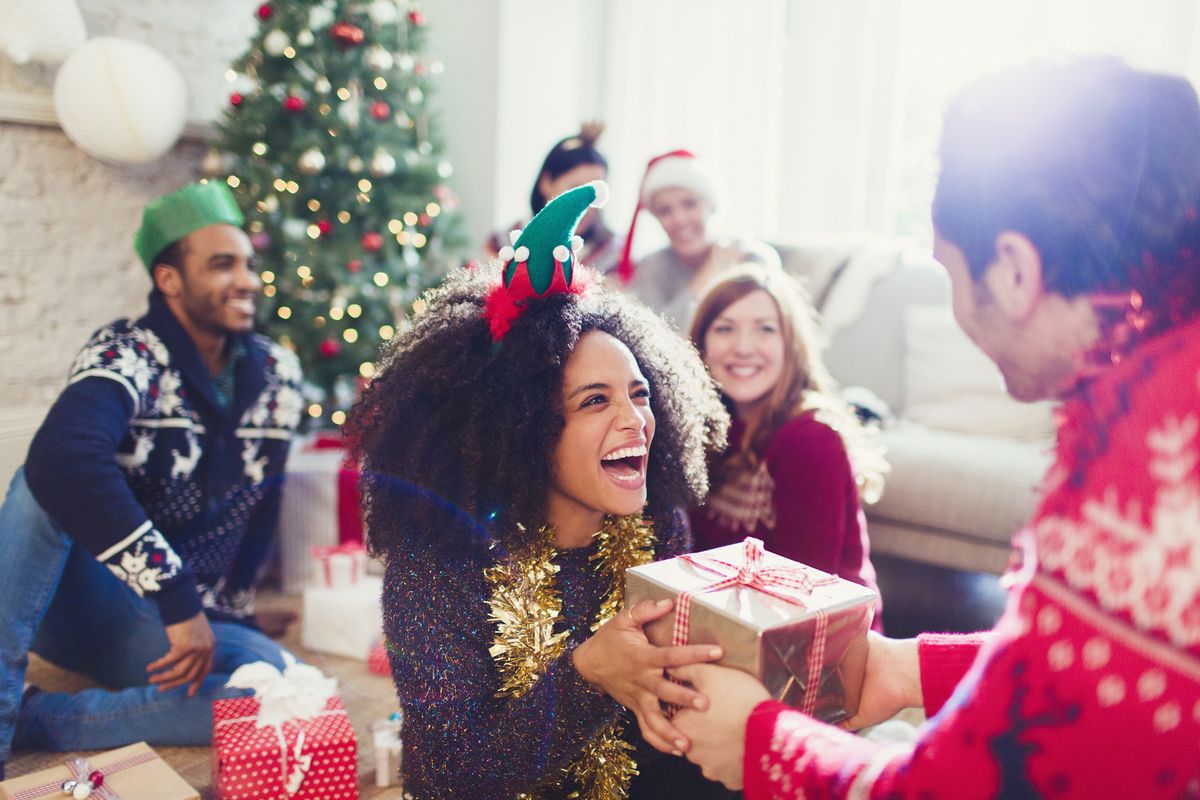 Preparing for the Gift Exchange
First and foremost, when shopping for gifts, it is critical to stick to a budget. Set a budget for how much money you can spend on each person in the exchange and stick to it!
Consider whether any special requests have been made by participants; if someone has specified what type of gift they would like, make every effort to find something that fits within their parameters as closely as possible.
Next, when selecting gifts, it is important to think outside the box. When it comes to gift exchanges, the best gifts are usually those that are unexpected! Consider being creative with your gift and creating something that the majority of the other participants would not think of.
Last but not least, don't be shy about asking people what they want! The best gift is one you get for someone else because you know it will make them happy!
You can shop gift baskets and take advantage of the most cashback at Brewquets or visit oodlz to explore more cashback.
Conclusion
Finally, planning ahead of time for the gift exchange is crucial to achieving a successful event. A little thought and effort goes a long way toward ensuring that everyone feels included, appreciated, and has a good time.
When choosing gifts, keep the budget, the preferences of the participants, and the group dynamics in mind. Make a list of gift ideas ahead of time and ensure that you have enough for everyone who attends. Above all else, remember to have fun!
Never miss
cashback!
Download our Apps or Browser Extensions and every time you shop, we'll remind you when cashback is available.