Make Your Gifts Pop With DIY Gift Printing!
DIY Gift Printing is a fun and creative way to express your thoughtful side. Whether you…
DIY Gift Printing is a fun and creative way to express your thoughtful side.
Whether you are making a gift for a special occasion or just because, DIY gift printing offers endless possibilities that are sure to make your gift stand out from the rest.
From simple, elegant prints to more intricate designs, this blog post will explore the benefits of DIY Gift Printing and provide ideas on how to customize your gifts with a personal touch.
Benefits of DIY Gift Printing
Do you want to give a heartfelt, personalized gift to someone special in your life? DIY gift printing is an easy and enjoyable way to make unique gifts with meaningful messages. By creating your own prints, you can express yourself while also giving a thoughtful gift that will be treasured for years.
DIY gift printing offers several advantages over store-bought items. You have complete control over the design and wording of the print - allowing you to create something truly unique.
Additionally, it's much more affordable than purchasing a pre-made item from a store. They are often more meaningful than store-bought items because they reflect your own creativity and thoughtfulness.
Furthermore, the best part about personalized gifts is how you can customize every gift according to the recipient's needs and preferences like their favorite color, or pet, or to match a theme for a celebration.
The DIY Platform
If you don't have the resources to make your own DIY gift, or time to make something yourself, there is still hope. You can visit DIY platforms and order through them your customized gift.
Not only are these DIY Platforms reliable and convenient, but they also offer a variety of unique and interesting options, like base products such as t-shirts, bags, mugs, lanyards, pillows, and more.
With customization features such as adding photos or designs, names or quotes, or choosing from a range of sizes and colors, these platforms have everything necessary to create a meaningful gift.
We've come across one of these platforms called Printcious (printing + precious).
They have four easy steps to achieve your DIY customized item:
1. Choose your product
2. Upload photo or design
3. Add & edit text
4. Place order
Wow! Easy-peasy!
Looking through their store, you'll see lots of options to choose from. They even have corporate branding for companies.
Platforms such as this are a great resource for any DIY-er looking to put their creativity to use and make a meaningful gift.
You can shop directly and take advantage of the most cashback at oodlz.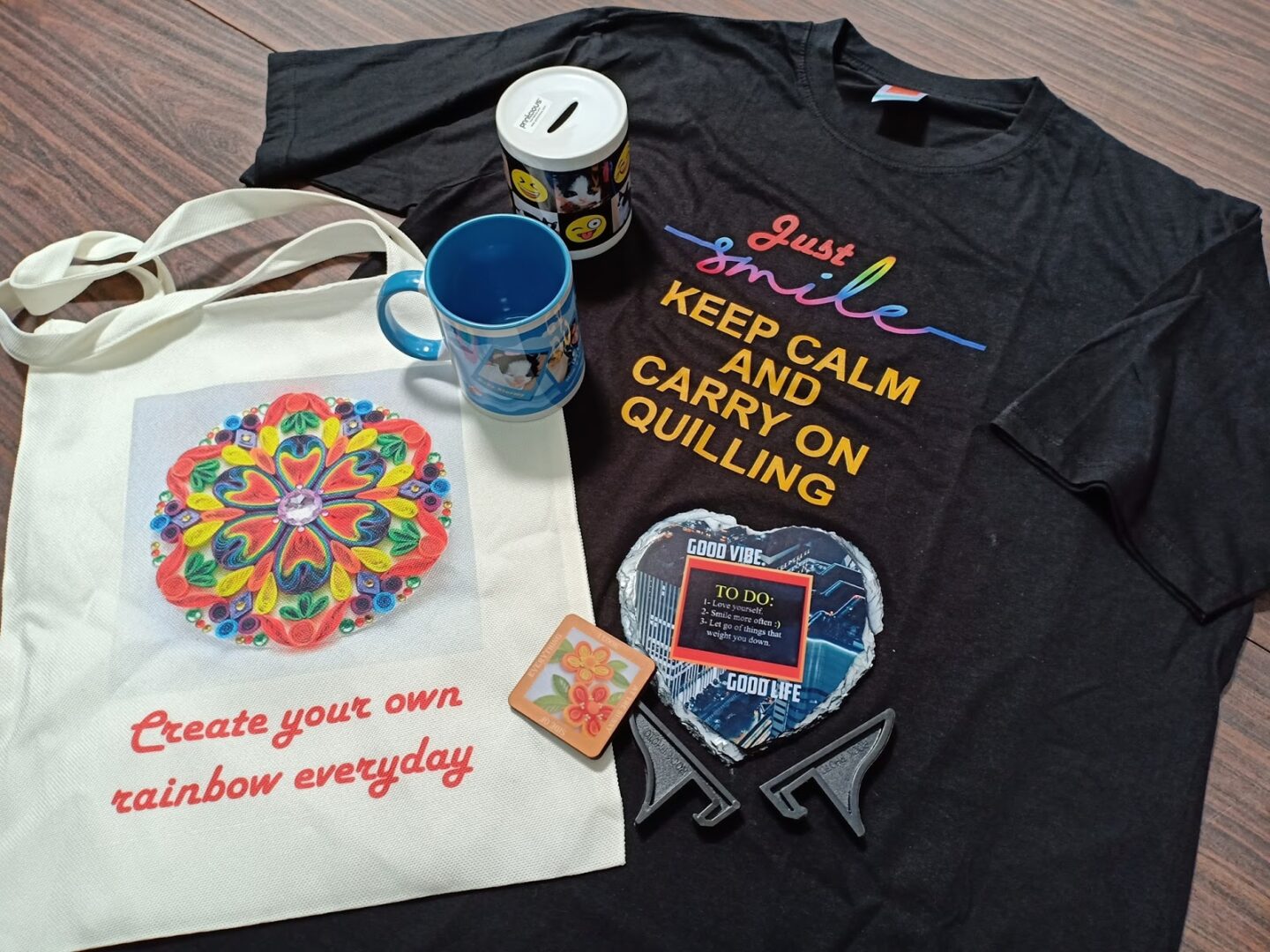 Conclusion
DIY platforms are an easy and fun way to take your gifts to the next level. Whether you're crafting a gift for a friend, family member, or even for yourself, these platforms can help you create something unique and special.
With so many platforms to choose from, you're sure to find one that will fit your needs. They are less time-consuming and are stress-free to use. With just a few clicks, you can make any gift stand out with an attractive display. So don't be afraid to get crafty, and make your gifts pop with a DIY platform!
Never miss
cashback!
Download our Apps or Browser Extensions and every time you shop, we'll remind you when cashback is available.