The Top 10 T2 Tea Blends You Need To Try
Tea is an essential part of many people's daily lives. With so many different tea brands…
Tea is an essential part of many people's daily lives. With so many different tea brands and blends to choose from, it can be difficult to decide. T2 is a tea brand that has made waves in the tea industry since its inception in 1996 in Melbourne, Australia.
T2 is well-known for its extensive line of high-quality tea blends that cater to a wide range of tastes and preferences. This blog post will introduce you to the top ten T2 Tea blends you should try.
Origins of the T2 Brand
T2 was founded in 1996 by Maryanne Shearer, who was passionate about tea and wanted to share her enthusiasm with others. The first T2 store opened in Melbourne, Australia, and the brand has since expanded to over 100 stores worldwide, including locations in the United Kingdom, the United States, and New Zealand. T2's philosophy is to make tea exciting, fun, and accessible to everyone.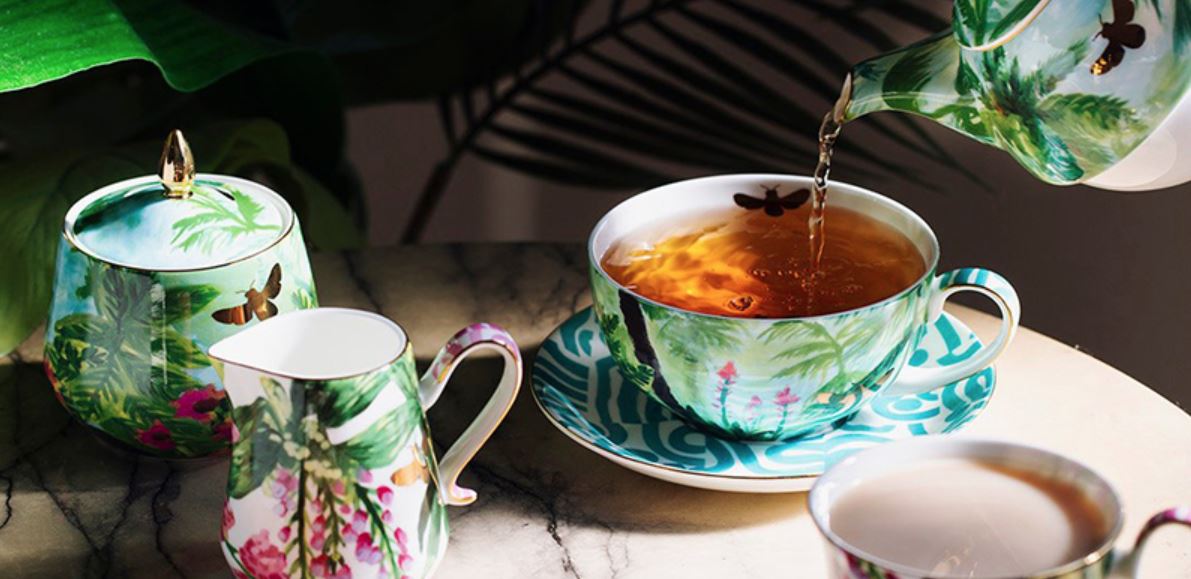 Top 10 T2 Tea Blends You Need to Try
French Earl Grey
T2's signature blend of black tea, bergamot, and French blue cornflowers. The French Earl Grey is ideal for those who like their black tea with a twist.
Melbourne Breakfast
Melbourne Breakfast is a unique blend that embodies Melbourne's famous cafe culture. The smooth and sweet blend of black tea, vanilla, and honey makes it the ideal breakfast tea.
Jade Mountain
Jade Mountain is a refreshing and soothing green tea blend. Green tea, lemongrass, and ginger combine to create a delicate and uplifting flavor that is ideal for a mid-afternoon pick-me-up.
Gorgeous Geisha
T2's best-seller is this floral blend of green tea, strawberries, and rose petals. Gorgeous Geisha is light and fragrant, making it ideal for those who appreciate delicate and refreshing flavors.

Pumping Pomegranate
Pumping Pomegranate is a fruity infusion that can be brewed hot or cold. The hibiscus, pomegranate, and elderberries combine to create a bright and tangy flavor that is ideal for a refreshing summer drink.
You can shop teas and many more here and take advantage of the most cashback or visit oodlz to explore more stores with cashback now!
Sleep Tight
Sleep Tight is a blend that is ideal for unwinding at the end of the day. Chamomile, lavender, and apple combine to create a soothing and calming flavor that is ideal for promoting restful sleep.
Just Peppermint
Just Peppermint is a straightforward yet satisfying infusion ideal for those who enjoy the flavor of pure peppermint. This caffeine-free tea is suitable for drinking at any time of day and can be served hot or cold.

Tummy Tea
Tummy Tea is a ginger, peppermint, and fennel tea blend that is ideal for soothing an upset stomach. The combination of these herbs produces a warming and comforting flavor that is ideal for those who have digestive issues.
New York Breakfast
New York Breakfast is an original blend that embodies the spirit of New York City. The sweet and spicy blend of black tea, cinnamon, and vanilla is ideal for those who enjoy bold and flavorful blends.
Chai
The Chai blend contains black tea, cinnamon, cardamom, ginger, and black pepper to make a traditional Indian chai. The blend is spicy and warming, making it ideal for cold winter nights or as a morning pick-me-up.
Conclusion
T2 is a brand that provides a wide range of tea blends to suit a variety of tastes and preferences. T2 has something for everyone, from classic black tea blends to soothing herbal infusions. The top ten T2 Tea blends mentioned in this blog post are just a few examples of the incredible blends available from T2. T2 is a brand worth trying whether you're a tea connoisseur or new to the world of tea. So, why not treat yourself to a cup of one of these delectable blends today? You will not be sorry!
Take a look at this next blog: Top 10 Australian Tea Brands You Need To Try
Never miss
cashback!
Download our Apps or Browser Extensions and every time you shop, we'll remind you when cashback is available.