Style With Magenta: Top 5 We Recommend!
Bright and bold, magenta is a color that stands out in any space. Whether you're looking…
Bright and bold, magenta is a color that stands out in any space. Whether you're looking to make a statement with your wardrobe or your home décor, rocking this color is a sure-fire way to add vibrancy and life to your look.
From subtle accents to full-on makeovers, there's no limit to the ways you can incorporate this eye-catching hue into your aesthetic.
Fabrics: Unexpected Textures
The magenta hue has been making a comeback in the world of fashion and fabrics, bringing with it unexpected textures. From velvet to faux fur and beyond, the bold color has taken on an entirely new form that's perfect for updating any wardrobe or home decor.
Magenta fabrics are no longer limited to simple kinds of cotton and linens; there's now a bevy of texture-rich options available to suit any style. Whether it's a fuzzy faux fur coat or a plush velvet sofa, these unexpected fabric choices will add warmth and character to any space.
Blends of rich fabrics make jackets, coats, and scarves stand out. Wool blends with satin or silk are a stylish way to incorporate magenta into your winter wardrobe.
The possibilities are endless when it comes to utilizing this vibrant hue in your interior design projects — from wall hangings, curtains and bedding to upholstery and carpets — you're sure to find something that speaks directly to your sense of style!
Clothes: Bold Colors
Magenta is one of the hottest colors right now and it's easy to see why; this lively shade is perfect for any occasion, whether you're headed to brunch or a formal dinner. From dresses and skirts to blouses and blazers, there's no shortage of options when it comes to finding clothing pieces in this color.
For those who want to be daring with their style choices, pairing different shades of magenta together can create an unforgettable monochromatic look that won't go unnoticed. You can create a look that's all your own, or even follow the trends.
Magenta brings an intense pop of color and can be used either as an accent or as the primary hue in any ensemble. A great way to incorporate this color into your wardrobe is by pairing it with neutrals like black or white for a classic look. This will frame the vibrant color and keep the overall outfit from feeling too overwhelming.
Alternatively, you could pair it with other colors like yellow or green for a more eye-catching effect. And have fun experimenting with different materials and textures such as velvet or silk – they will really bring out the richness of the color!

Accessories: Accent Pieces
Fashion is an art form, and accessories are the perfect accent pieces. A vibrant magenta accessory adds a unique pop of color to any outfit, making it stand out among the rest.
From bags and shoes to jewelry and scarves, there are many ways you can incorporate magenta into your look. Shoes in bold shades of magenta will instantly turn heads, while a chic clutch bag in the same color can bring out the hints of magenta already present in your ensemble. Adding earrings or a scarf made from vibrant fabric gives your outfit an extra touch that'll make it shine with personality and style.
You can shop clothes and accessories directly and take advantage of the most cashback at Milanoo.com or visit oodlz to explore more cashback.
Artwork: Wall Decorations
Magenta is a vibrant color that can be used to create stunning artwork for wall decorations. When you introduce this color into the home, it can bring an exciting and unique look to any room. For those looking to add this dynamic hue to their decor, there are countless ways to incorporate magenta into wall art.
From abstract brushstrokes and colorful landscapes, to bold typography and intricate patterns, artwork featuring magenta can take on many forms. To get started, pick out a single piece of art or create your own gallery wall with multiple pieces in different sizes and shapes.
Magenta adds a touch of energy wherever it's placed, so feel free to get creative! Whether you want something subtle or something that really stands out from the crowd, adding magenta-inspired artwork will instantly refresh any space.
Furniture: Statement Pieces
Furniture can be a great way to make a bold statement in your home. Adding bright and daring pieces of furniture can create an eye-catching display that will draw people's attention. If you're looking for a fun, modern way to revamp your living space, a piece of magenta-colored furniture is one way to go.
It is both vibrant and exciting – it's sure to bring life into any room while also making a powerful statement. There are many different types of furniture available in this color, from armchairs and sofas to storage options such as bookshelves or chests of drawers.
Deep-set couches, colorful chairs, or a dining table with unique magenta accents will make your living room pop! You can use a bold piece of furniture in another way as well. Whatever type of piece you choose, it will surely make an impact on the overall look of your space.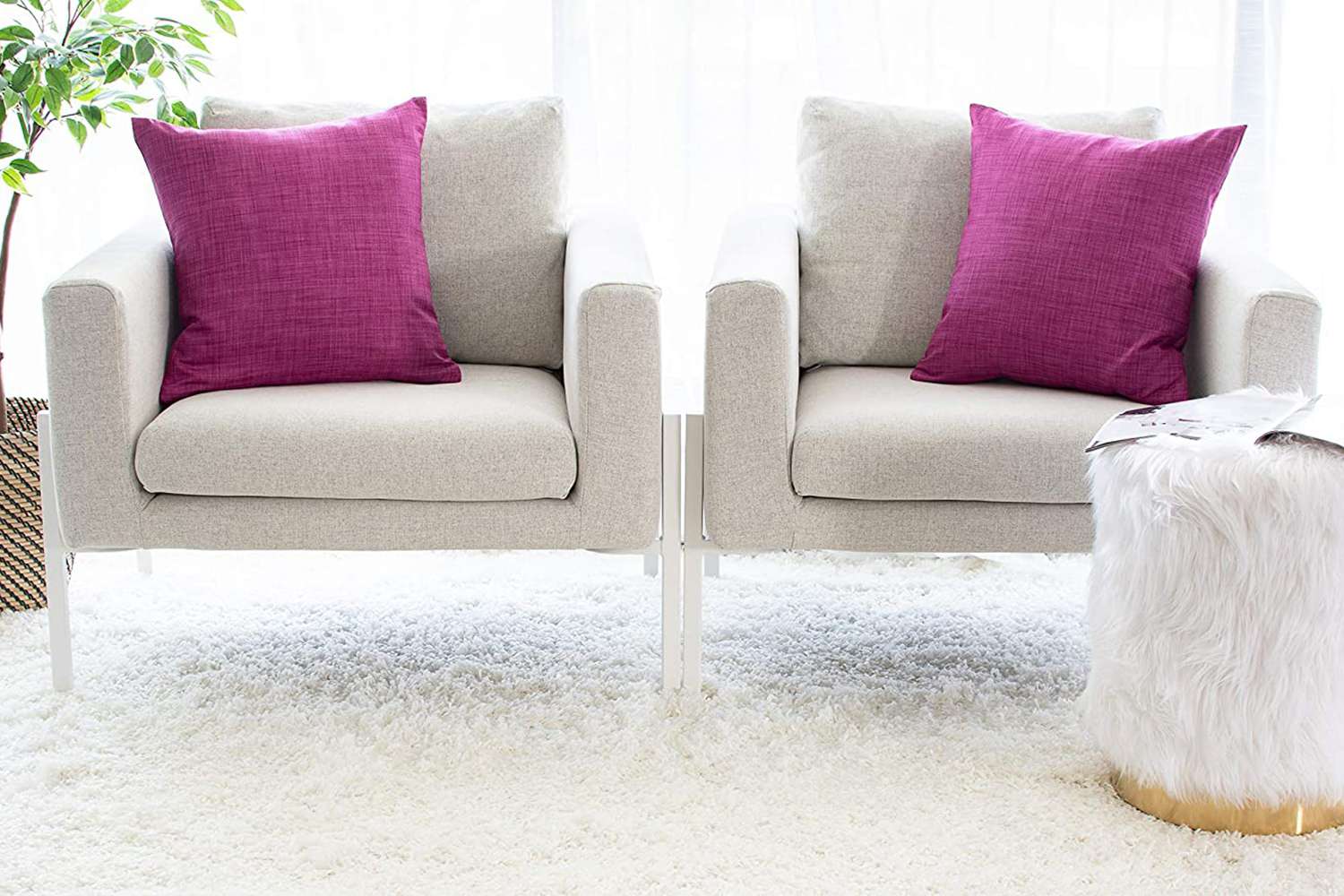 Rock with Magenta
In conclusion, magenta is an incredibly versatile color that can be used to create bold and daring looks or subtle, sophisticated ones. The key to styling with magenta successfully is to understand how the tones of the color work together and what other colors you can pair them with. From monochromatic dressing to finding the perfect accessories, there are many different ways to style with magenta.
It can be used to make a bold statement, bring warmth and energy, or simply add a pop of color. When styling with magenta, consider the colors that pair well with it, the garments or items to use for the best effect, and the desired mood or atmosphere. Moreover, don't forget to have fun and experiment with different looks.
Have fun experimenting with different looks and find what works for you when it comes to this vibrant color!
Never miss
cashback!
Download our Apps or Browser Extensions and every time you shop, we'll remind you when cashback is available.