Flowers Are Timeless Elegance
Flowers have been a source of inspiration and beauty for centuries. From their delicate petals to…
Flowers have been a source of inspiration and beauty for centuries. From their delicate petals to intricate shapes, flowers captivate us with their natural beauty. They have been an important part of countless cultures and occasions from ancient cultures to modern life.
These precious blooms bring timeless elegance and joy into our lives from special events to everyday moments. Their beauty is something that will never fade; they remain a symbol of love, hope, and joy throughout the ages. Flowers are the perfect way to bring beauty and life into any home or garden.
History of Flower Arrangements
Flowers have been used for centuries to express emotion, symbolism, and beauty. Throughout history, the art of flower arrangement has played an important role in various cultures and communities worldwide. From ancient religious ceremonies to funerals and life celebrations, flower arrangements have been a key component of many occasions throughout the ages.
The art of arranging flowers has been practiced for centuries and continues to be a popular hobby today. They have the ability to bring beauty, life, and even emotion into any space. Its history can be traced back to ancient cultures who used them in rituals and ceremonies.
In Ancient Egypt, flower garlands were used to adorn statues as a form of tribute while Chinese scholars would place certain flowers in vases during their studies as they believed it aided their concentration. By the 17th century, Europeans had adopted the practice of gifting flowers as tokens of love and appreciation.
This was especially true for courtiers who often presented bouquets to royalty or exchanged them with noble acquaintances as expressions of friendship or respect.
As such, it is no surprise that flower arranging has become an established form of artistic expression in modern society. From garlands and posies to intricate designs featuring multiple blooms, the art of arranging flowers has undergone some remarkable changes over the years.
Benefits
Flowers are one of the most beloved and beautiful gifts in nature. They bring joy to the people who receive them and many other benefits that may not be immediately noticed. They provide a range of physical, psychological, and environmental advantages.
Its beauty can improve moods and reduce stress levels. Studies have shown that when people spend time looking at flowers or having them nearby, their stress levels decrease significantly.
This effect is especially powerful for those suffering from depression or anxiety disorders. The vibrant colors, intricate shapes, and fragrances create an atmosphere of comfort and relaxation which can help ease the symptoms of mental illness.
Flowers also have significant ecological benefits, such as aiding pollination by providing food for bees and insects. In addition, they produce oxygen, which helps to keep our air clean and promote healthy breathing conditions. The therapeutic benefits of flowers can be enjoyed year-round.
In addition to the obvious medicinal and aesthetic value, there are many practical reasons to buy flowers. They make great decorations, they look amazing in photos, and they taste delicious!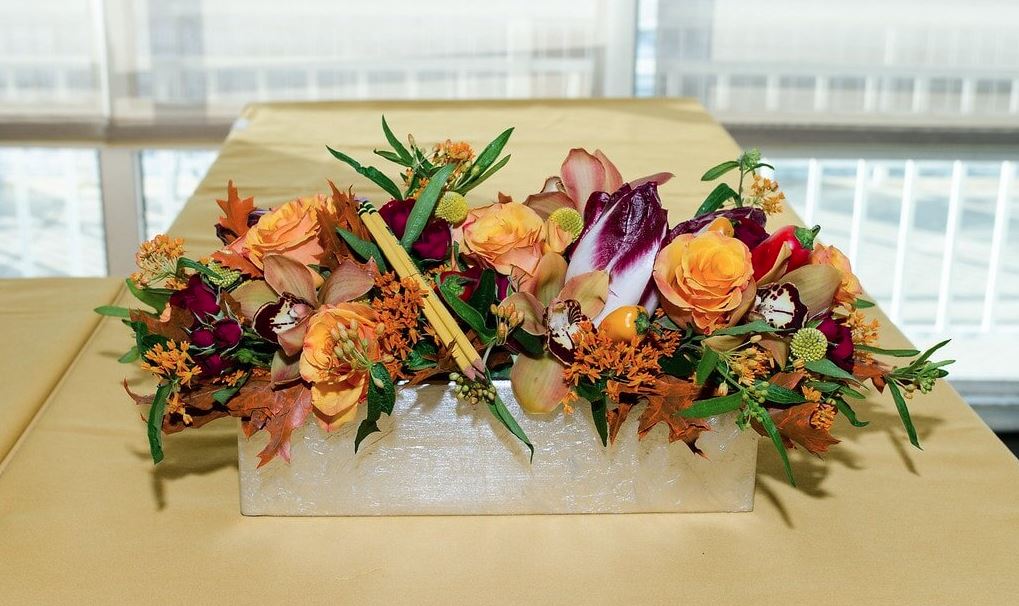 Types of Flower Arrangements
Flowers are a classic way to show appreciation and express emotion. From simple bouquets to more elaborate arrangements, there are many different types of flower arrangements available to choose from. Each type brings its own unique look and feel that can help make any occasion special.
The most common type of flower arrangement is the traditional bouquet. This style consists of flowers loosely gathered in a vase or container and is perfect for informal occasions such as birthday parties or anniversaries. It's also an ideal gift for someone who appreciates the beauty of flowers but doesn't have time for intricate designs.
They can be designed in various shapes and sizes, with a single kind of flower or an assortment of different blooms artfully arranged together. For those who want something extra special, crescents and cascades offer stunning displays with their intricate designs featuring trailing vines and foliage.
Another popular option is the spiral arrangement which takes on a round shape with the stems intertwined around each other in an upward direction. This style looks amazing when displayed in the center of a table and works well with both large and small blooms.
For something more unique, you can choose a cascading arrangement which features flowers that cascade down the sides of a vase or container. You can even use this style to create a table centerpiece with multiple cascading levels. Centerpieces are perfect for adding interest to tables at parties or events, as well as on mantels or other surfaces around your home or office.
Where to Buy
When it comes to buying quality flowers, local flower shops are often the best bet. Look for a shop that specializes in locally sourced floral arrangements. This way, you know that your purchase is coming from reputable growers who use sustainable practices and have access to large suppliers of premium blooms.
Plus, many florists offer discounts on their services which can help keep costs down without sacrificing quality.
No time to visit local flower shops? Shopping for the perfect bouquet is now as simple as a few clicks of a button.
With so many online flower retailers available, there are various blooms to choose from - whether you're looking for roses, lilies or something a little more exotic. Not only that, but modern online florists can have flowers delivered right to your door within 24 hours.
Lastly, with seasonal deals and discounts available, it's possible to find high-quality flowers at an affordable price. Amazing Graze Flowers is one of the world's leading flower delivery services.
So why not get creative and make someone's day with a beautiful bouquet? With easy ordering and fast delivery options available, you could be sending special someone some gorgeous flowers before you know it!
You can shop directly and take advantage of the most cashback at oodlz.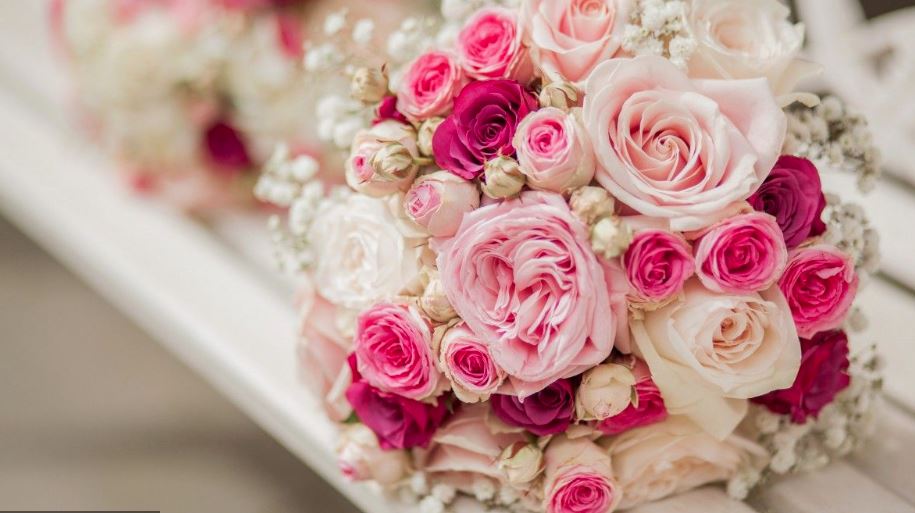 Enjoying Timeless Elegance
In conclusion, flowers have been a source of beauty and inspiration for centuries. They can bring a timeless elegance to any home, event or celebration. While technology has changed what kinds of flowers are available, their significance and unique beauty remain the same.
With flowers, you can make any moment special with their captivating color, smell, and texture. Whether you choose to decorate your home or give a bouquet for someone special, enjoy the timeless elegance of flowers today!
Never miss
cashback!
Download our Apps or Browser Extensions and every time you shop, we'll remind you when cashback is available.